Jesus Is _____
Jesus is a book I was incredibly excited to read, and it delivered. It was an interesting book  that addressed many of the incorrect stereotypes that exist within and outside of the Christian Community. In each chapter of the book Pastor Judah Smith starts out with Jesus Is and fills in the rest of the sentence with a adjective describing who Jesus is and what his character is. This was an...
Red Letter Christians
Shane Claiborne is one of my favorite Christian authors. I love how he focuses on social justice. I feel like in the Christian community there is to little focus on this. I love how the book focuses on the words of Jesus and his opinion on social justice. I feel like so many christians ignore what the words of Jesus say about going out and helping the poor. God calls us to give up our material...
Review of your 100 day prayer
So one part of my faith life that has never been as strong as everything else is prayer. I don't know why it hasn't been but that's the way it's always been. When I had a problem instead of giving it up to God I would worry about it myself. This devotional is a wonderful devotional and helped me get my prayer life in order. This book gave me the kick in the butt that I...
Review of lessons learned as a bridesmaid
This is a wonderful book that I think every single lady should read. Single ladies are told these days are told that they should pray for their future husband, but we are never told how to prepare ourselves to be a Godly wife. Which is what I needed myself, as a single mother I hope to one day meet a Godly man and get married. This book was a pretty quick and easy read and engaging, I enjoyed how...
Heaven is For Real
So I got excited when I saw that booksneeze would be getting the book Heaven is for real, I had been wanting to read it for the longest time and I had heard nothing but good things about the book from my friends who have read the book, and man did it not disappoint. This book is about a boy who is four and gets appendicitis and his appendix burst, the boy goes in for surgery and isn't supposed to...
Stained Glass hearts
Stained glass hearts Seeing life from a broken perspective is a wonderful book. It talks about our brokenness and how every single person is broken, even if we pretend we are fine. The book reminds us how God will heal our brokenness no matter how broken we are. This was a wonderful book and was a blessing for me because I am a broken person and I forget that sometimes I am broken and that I can...
Review of Don't Check Your Brains At The Door
I received the book "Don't Check Your Brains At The Door"  by Josh McDowell and Bob Hostetler through booksneeze.com to review. I thought that it is a wonderful apologetics book, for someone who is new in their faith, it rebukes many myths of the faith and would be helpful for someone who is just now learning about the christian faith. Although for someone like me who is more mature in their faith...
Reblog if you live here!
I want to follow all of you! It is a seriously awesome state
So, let me get this straight...Charlie Sheen can...
montyprime: I support this, but I still think Charlie Sheen's Porn Family is the best insane celebrity idea ever. Sorry but I don't think a porn family is a good idea. Charlie Sheen is ruining his life and everyone around him but doesn't care 
Ruin Porn →
No this isn't about actual porn but the ruin porn that is being taken of Detroit 
Flirt →
Please tell me that I'm not the only one that thinks something that thinks my daughter should not be wearing something that says flirt on it.
"When Egyptians used social media to connect with each other and organize..."
– Michael Prell for Fox News  The Tea Party was not cast as a violent racist mob because they used social media, but because many of them acted like a violent racist mob. Also, Tea Party  ≠  Egyptian Revolution  (via reallyfoxnews)
Reading
Reading recently has become one of my favorite things to do in the world, its just so enjoyable to read something and learn something new and expand your mind
95% of people on my Tumblr won't read this, but as...
What's Happening in Libya Explained →
motherjones: 8,600+ notes and counting…thanks for letting us be a part of your #libya revolution, Tumblrs! wallacefennel-: Read this. Take a second to stop looking at all the pretty pictures on your dash or reblogging all of the fun memes and read about what is happening. Just read it. People need to know what is happening before they can help, and the more people that know the better. There...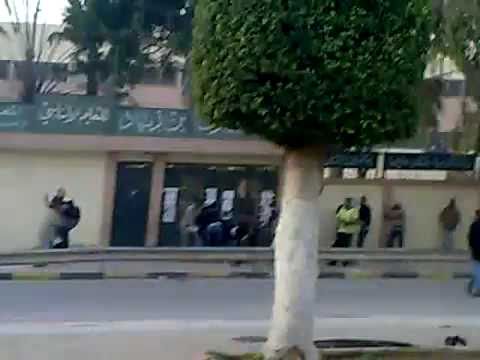 Julie and Julia
So right now I'm watching Julie and Julia and I'm thinking about how much more I've been cooking and how much I love cooking. I want to take on a big project like Julie does in Julie and Julia, it seems like it would be something that would be incredibly rewarding and fun. I plan on this year learning one or two recipes a week and cooking them this year. I think that is something...
Listen
Growing up so fast
I can't believe this month Sophia will be 6 months old. Where does the time go? My baby girl is half-way to being a year old. It seems like just yesterday I was having her and bringing her home from the hospital. I wish I could just freeze the time so that it stops flying by like it is, I want her to be little like this for a little bit longer. I want to be able to cuddle her and have her...
Robocop statue plan nixed by Detroit mayor -... →
I am glad that Mayor Bing has turned down the building of a Robocop statue using public funds. A Robocop Statue is the last thing the City of Detroit needs. 
I'll keep my country music
Lately I've just been sick of pop music, especially how over sexualized the whole genre of music is. Sadly I don't like Lady GaGa anymore, she tries to act all original and that she is an artist and the best thing since sliced bread, but really she is just another musician trying to get attention. I prefer my country music, it talks about good wholesome values and something I'm...
1 tag
"Experience trumps assumption"
– Whoopi Goldberg
OCD
I'm so OCD, I always have trouble picking themes for stuff. I somehow always find a flaw in it and it takes me forever to settle on a theme and then I'm never sure if I really want it. It took me an hour this morning to settle on this tumblr theme and I'm not even sure if I really want this theme, but I'm sick of looking at themes and nitpicking them so I'm keeping...
Exes
I always feel weird when I find out one of my exes is dating someone new, like I wonder what would have happened if I was still with them. Would we still be together and be happy, or would it have ended even worse and we would hate each other more than we already do now? I know most I don't even talk to most of my exes anymore, so I don't even know if they're happy with the...
The Bible and Sexuality →
I really want to get her book, her take on biblical scripture is very interesting 
: twenty untranslatable words →
mangostars: 1. Toska Russian – Vladmir Nabokov describes it best: "No single word in English renders all the shades of toska. At its deepest and most painful, it is a sensation of great spiritual anguish, often without any specific cause. At less morbid levels it is a dull ache of the soul, a… I love this post, the fact that some words true meaning and feeling cannot be expressed within...
Valentines Day
Can I please just crawl into a hole until Valentines Day is over? Valentines Day is going to just be a reminder of what a huge mistake the past two years have been. I'll had lately is regret and missing my old life. I miss hanging out with my friends, Sophia has been difficult lately, I never get anytime to myself. Maybe me just feeling crappy lately has been due to Sophia being difficult...
1 tag